ProSim 8 Vital Signs and ECG Patient Simulator
Click the categories below to filter...
Leading Edge Performance in Vital Signs Simulation
The industry-leading ProSim 8 patient simulator enables you to complete preventive maintenance testing with one device in less than five minutes, reducing average test time by up to 88%. The ProSim 8 patient simulator is also ideal for design engineers looking for a known physiological signal output.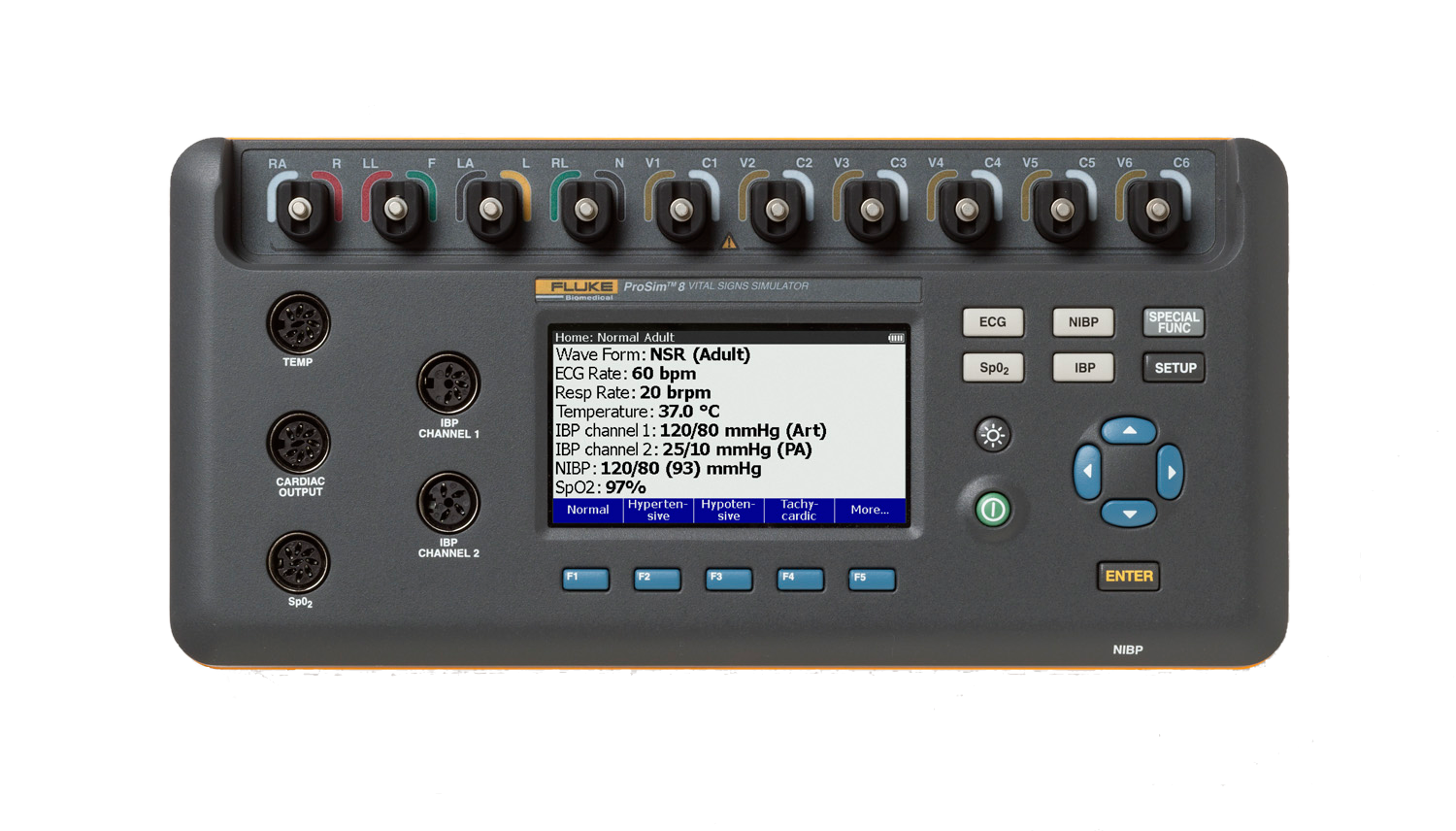 ProSim 8 Vital Signs and ECG Patient Simulator
All-in-one patient simulator 80% smaller and 17 lbs./7.7 kilos lighter than single function simulator test tools
8-in-1 multifunction patient simulator is a combination ECG simulator, fetal simulator, arrhythmia simulator, respiration simulator, temperature simulator, IBP simulator, cardiac output simulator, cardiac catheterization simulator, NIBP simulator and is the premier SpO2 simulator to test Rainbow multi-wavelength waveforms (with optional ProSim SpO2 Test Module)
Stay-connected ECG posts for easy/secure ECG snap and lead connections
Custom SpO2 R-curve for accurate testing of the latest and future oximetry technologies
Static pressure linearity testing
Repeatable NIBP simulation for dynamic pressure repeatability testing
Physiologically synchronized pulses across all parameters
Barcode scanning and direct data capture and printing functionality
Onboard, customizable patient pre-sets and auto sequences for fast/easy testing
Multi-language user interface offers choice of language selection
Integrated, easily-replaceable long-life battery
Optional PC-interface software offers customizable procedures/checklists and automated data capture/storage
Wireless communication for remote PC control of test device, as well as data transfer and automated regulatory reporting