IDA-1S Infusion Device Analyzer
Click the categories below to filter...
The portable, high-performance infusion device analyzer designed for testing on-the-go.
Users who want fast verification of infusion device performance, plus the mobility to do preventive device maintenance in multiple locations, prefer manual testing, or only need a one-channel analyzer, will find the IDA-1S infusion device analyzer the perfect choice. It's a portable, battery-operated analyzer that allows for easy traceability of test results without the complexity of other infusion pump testers.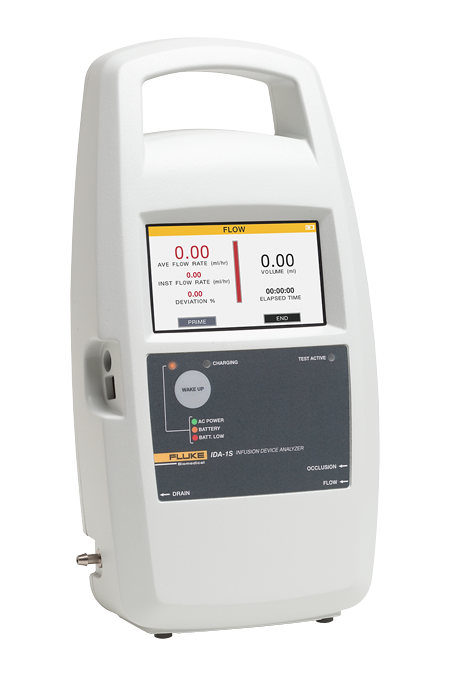 IDA-1S Infusion Device Analyzer
Integrated carrying handle and lightweight for easy portability
Battery provides up to 10 hours of continuous performance for on-the-go operation
Compatible with a wide variety of infusion pumps
Ensures maximum accuracy with Autostart mode enabling unit to begin testing only when fluid is detected
Based on technology that is proven and trusted worldwide
On-board memory allows test results storage instantly
LCD touchscreen for ease of use
Average and instantaneous flow measurement
Occlusion pressure measurements to 45 psi
Hydrograph graphical software to control unit, display results and print results via PC
Global sales, service and support